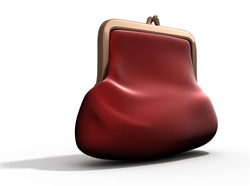 Did you know that today,
April 17, 2012, is Equal Pay Day
? I fell upon this factoid when I found the story on the
Huffington Post blog for Women
. I learned that
Equal Pay Day
promotes the fact that women in America have to work an extra 3.5 months -- which takes us to April 17th -- for their 2011 earnings to match what men were paid on average in 2011.
U.S. Congresswoman from California's 12th District, Rep. Jackie Speier
, wrote the very informative article, which I hope you check out and share your thoughts on my blog. From her article and a Google search on Pay Equity, I got to see a pay trend chart of full-time employment of men vs. women since the Equal Pay Act was signed in 1963. Bottom line, the wage gap has been closing at a snail's pace...we are talking the wage gap has narrowed by less than half a cent per year. For In 1963, "women who worked full-time, year-round made 59 cents on average for every dollar earned by men. In 2010, women earned 77 cents to men's dollar," per the
National Committee on Pay Equity.


If you have interest in this movement for equal pay, a good place to start is by connecting to the National Committee on Pay Equity and seeing you individuals, businesses, employers and your House Representative and Senators are getting involved:
http://www.pay-equity.org/cando.html
I was intrigued to find out more about Ms. Speier, so I visited her official website. There, I found a helpful page, which can assist small business owners on making strides to succeed. Here is the link
(http://speier.house.gov/index.php?option=com_content&view=article&id=27&Itemid=21)
and below is the content.
Business Owner Assistance
President Obama signed the Small Business Jobs Act of 2010 on September 27. It will provide critical resources to help small businesses continue to drive economic recovery and create jobs. The new law extends SBA Recovery loans and offers billions in lending support and tax breaks. This
Fact Sheet
explains what's in the new law.
SBA Mortgage Relief Program to Small Businesses The Small Business Administration is offering a program that will help small businesses facing maturity of commercial loans or balloon payments refinance their mortgage debt.
The temporary program will permit business owners to use a version of SBA's 504 loan program to refinance mortgage loans that would mature before December 31, 2012. Applications will be accepted starting February 28, 2011 until September 27, 2012.
Congress authorized the SBA to approve $15 billion in loans under this program, $7.5 billion this year and $7.5 billion in 2012. SBA estimates that the program will benefit up to 20,000 businesses in the U.S., up to 5000 of them in California.
Download a Fact Sheet about 504 Loan Refinancing For Eligible Small Business Assets Under the Jobs Act at:
http://speier.house.gov/index.php?option=com_content&view=article&id=27&Itemid=21
.
FDIC opens hotline for small businesses The Federal Deposit Insurance Corp. launched a hotline on January 13, 2011 that enables small businesses to express concerns or complaints about the availability of bank credit. The hotline is (855) 334-2249. Information related to credit programs, SBA, the hotline, and submission forms can be found at
www.fdic.gov/smallbusiness
.
The Congressional Research Service prepared this Information Gateway for Members of Congress in January 2010. It provides guidance and online procurement procedures for doing business with the federal government.